Sponsor: IENA – International Exchange of North America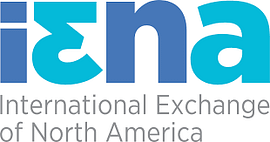 Website: https://www.iena.org/
Location: Hackettstown, NJ
Programs in the US: Summer Work and Travel, Camp Counselor
Markets:
Contact e-mail: info@iena.org
Short description:
International Exchange of North America (IENA), a world leader in cultural exchange, was established in 1995 by Jim Buck and Anna Crew, two pioneers in international cultural exchange, to arrange reciprocal international work exchange programs to and from the USA. Based in the USA, we are a mission-driven, high quality, and affordable provider of International programs throughout the world.
3 Adventures International Camp Staff were a young, fresh and fast-growing staffing agency who IENA partnered with to sponsor 3 Adventures participants.
IENA and 3 Adventures had a blossoming partnership for 6 seasons, based on strong beliefs in cultural exchange and the participants experience. 3 Adventures and IENA merged in 2016.
IENA's current leadership is now formed from the 3 Adventures owners who learned and continue to learn best practices from Jim and Anna. It was important to Jim and Anna that the flame be passed on to individuals who share their passion and belief in the J-1 program and it's goals. We are honored to be part of IENA's history.
Jim and Anna still serve as advisers to the management team of IENA and are still involved with the organization. With the wealth of knowledge and experience they have acquired, they continue to act as our guidance.