Sponsor: CSB International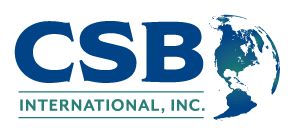 Website: https://csb-usa.com/
Location: Bay Shore, NY
Programs in the US: Summer Work and Travel
Markets:
Contact e-mail: info@csb-usa.com
Short description:
Founded in 1997, CSB International, Inc. (CSB) is a cultural exchange organization designated by the United States Department of State as a sponsor for the J-1 Summer Work Travel and Trainee Exchange Visitor Programs. This allows us to offer cross-cultural activities that will expose our program participants to the American society, culture and institutions while abetting them to share their own language, culture and history with the American people.
Our mission is to encourage the development of mutual awareness, respect, concern and trust among people from different nations. What a great goal to have as our standard of operation in bringing people of the world closer together.